Go to the velodrome.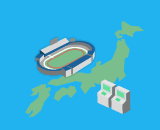 It's easy to find a velodrome (off-track betting site) near you.

Fill in a mark sheet.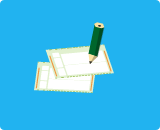 Fill in the mark sheet provided by the venue.
For more information see: How to Fill in a Mark Sheet

Make a bet.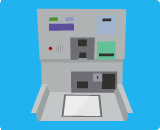 Just insert your wager money and completed mark sheet into the ticket machine, take the issued betting ticket and wait for the race to start.

Watch the race.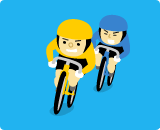 The variety of different seating options makes it fun to watch KEIRIN at a velodrome. The large-screen displays of off-track betting sites are also a good way to see races.

If you win...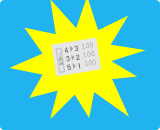 Pick up your payout at the velodrome the race was held in, the off-track betting site or the location designated by the race organizer (within 60 days).