6:30 am
Morning wake-up
6:45 to 7:40 am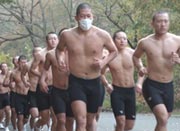 Roll call, drills and morning cleaning
After waking up, students have 15 minutes to get ready before roll call. After roll call, it's time for exercises and running known as drills, followed by morning cleaning duty.
Mornings are a busy time for students.

7:40 to 8:10 am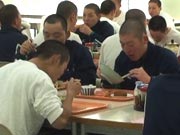 Breakfast
Since the students will train hard all day, they eat about twice what the average person eats for breakfast—a meal of around 1,300 calories.


9:05 to 9:50 am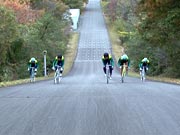 1st period: Hill climbing
The most notorious type of KEIRIN school training. This demanding exercise calls for students to cycle up gradients of 14 degrees—a steepness the average person wouldn't be able to budge an inch on.

9:55 to 10:40 am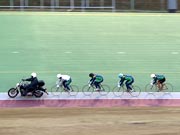 2nd period: Lap training
Training designed to improve group racing skills. Also features exercises where bikes are towed to let cyclists experience speeds past their limits and improve their pedal power.

10:45 to 11:30 am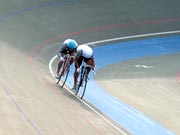 3rd period: Lap training

11:30 am to 12:30 pm
Lunch
12:40 to 1:25 pm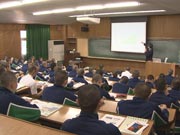 4th period: Science class
KEIRIN school is not all about bicycle training. Students also learn the knowledge they will need after their professional debut, such as race rules and training theory.

1:30 to 2:15 pm
5th period: Science class

2:25 to 3:10 pm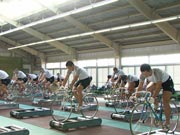 6th period: Roller training
Training on rollers the average person would find almost impossible to ride. Used mainly to improve balance.

3:20 to 4:05 pm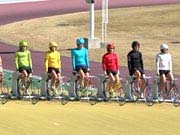 7th period: Race training
Training that simulates actual races to give students the feel of actual events.

4:15 to 5:00 pm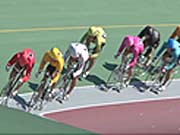 8th period: Race training

5:30 to 7:10 pm
Bath time
Students hit the baths to relax at the end of an exhausting day.

5:45 to 6:45 pm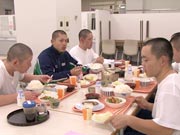 Dinner
Physically drained by the colossal energy expenditure needed for the day's grueling training, students refuel with a massive meal at the end of the day.
They pile on the calories to prepare for the next day's challenges. KEIRIN school students consume about 4,500 calories per day.

10:00 pm Lights out
Lights out
Measuring performance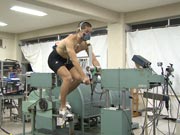 KEIRIN school is equipped with state-of-the-art cycling performance measurement devices, of which there are only a handful in Japan.
Students use them to measure their pedaling efficiency, giving them an objective look at their ability backed by numerical data.